---
Review of KEM's new titration line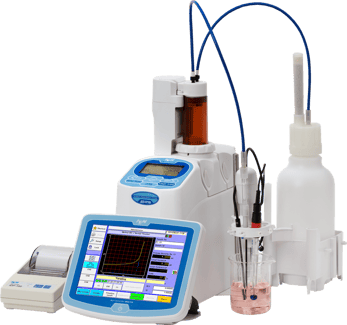 I don't know about you but I have to admit that I enjoy learning about new technology. Whether it's smart phones, cars, or kitchen appliances I think it's fun to find out about how a product has changed (hopefully for the better). For the most part a lot of consumer products see a change or upgrade about once every year. This is not really the case for titrators where maybe it's only every 6 to 8 years before we see a new generation unveiled. I guess that's why I thought maybe it would be a good idea to take a look at this new 710 series that came out in February 2015. I haven't actually ever written a "review" before so I decided to start by comparing what I know about some of the current titrator models and identify the things that pop out with the new titration line. Here are my observations and comments.
---
1. There are now three model levels; entry, mid-level, and flagship within each category (volumetric Karl Fischer, coulometric Karl Fischer, and automatic potentiometric titrator)
My comment: I like the scale of the models as it can be helpful for those with varied budgets and needs. I like the concept that you can start with getting only the basic model at first and then later bring in the flagship model and tie them all together into one system. It will be interesting to see how people approach these options and whether the ability to expand a system is desirable or not.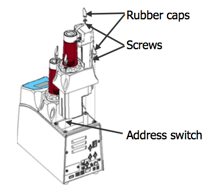 2.
All of the automatic titrators now can accommodate two
burette
drives
My comment: The automatic titrators come with one burette drive but being able to add a second burette drive allows an operator to run two separate titrations (titrants) without having to use an automatic piston burette. Historically most titrator manufacturers offered only a single burette drive but it seems like this is changing. It's kind of a big deal for those who run two different titrations and don't want to purchase an automatic piston burette. I like this new capability.
3.
A new
burette
design for the automatic titrators and volumetric Karl Fischer titrators.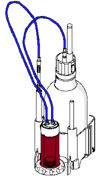 My comment: The burettes appear they will be easier to store and swap as the titrant bottle, burette and nozzles all go together as one smaller unit. The burettes are now "smart" burettes and can store all of the reagent information within the head of the burette. I like this.
4. More Input/Output options for operators to move and store data. I/O options include LAN connectivity/URL, USB hubs, USB thumb drive ports, .CSV file format, .PDF file format, barcode readers, foot switches, and keyboards.
My comment: More technology is built into these units. I think it was overdue so I am glad to see it finally arrive.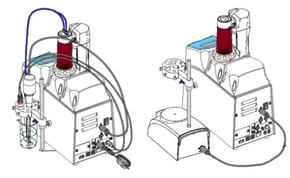 5.
Automatic Titrators now come with a propeller stirrer by default but can swap for a magnetic stirrer instead.
My comment: I like the option to do both but I think maybe the magnetic stirrer should have been the default and the propeller as the option.
6. A new
Wireless/ Wired 8.4 inch color touch panel controller (MCU).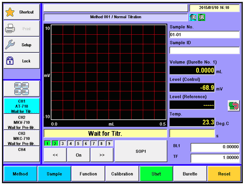 My comment: This only comes with the mid-range and the flagship models. The controller can sit next to the titrator or be carried around like a clipboard. Operators can control the titrator through protective glass if necessary. I'm not sure how many people will elect to use the wireless vs. the wired connection but it's nice to have the added capability. Nice.
7. Multi-titrator integration. T

he wireless/wired MCU can control up to 4 different titrators simultaneously (any combination of Karl Fischer or automatic titrator)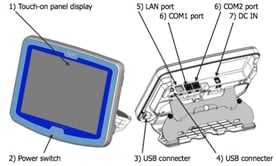 My comment: This feature is reserved for the flagship model. I can see this being useful for those needing to run both moisture and acid for example. Unfortunately the mid-level model MCU cannot be upgraded to the MCU flagship model so if you think you might expand later don't go with the S model. Your better off getting the basic "B" model and then later tying them all together from the flagship model.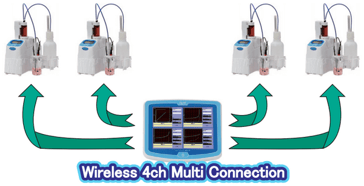 8.
Free method making software.
My comment: All of the titrators now come with a CD that allows you to create methods on your PC and then transfer methods to the titrator. You can also pull methods off of the titrator and edit it in the PC. The software also comes with various popular methods pre-loaded to help get methods setup quicker. I'm not so sure how robust this software is but free is nice.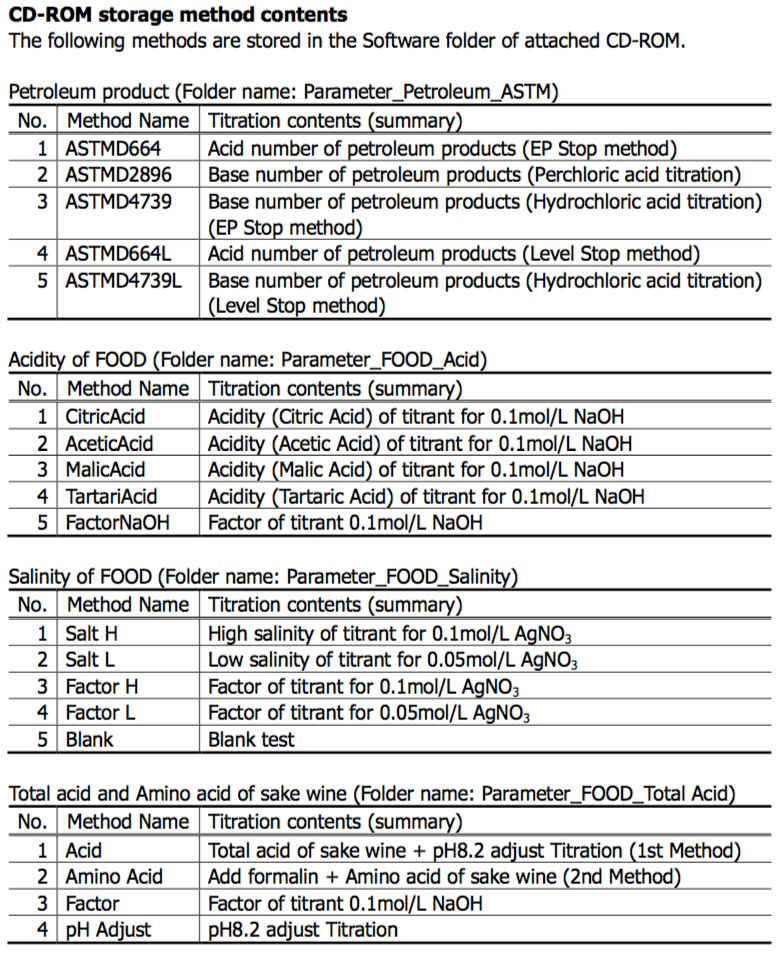 ---

CONCLUSION:
Well I hope this was helpful in finding out quickly what the updates are for the new 710 series. At this point since it's so new we will have to wait to evaluate how customers feel about their user experience and get their feedback on what they liked most and what they liked least. If you have any questions or comments you can email me at info@scientificgear.com
---