This might sound a bit technical but has significant importance in the world of chemistry: validating burettes on an automatic titrator.

For those who are not familiar with burettes, they are glass tubes used in laboratories to measure the volume of liquid dispensed. They are essential in titration, a process of chemical analysis used to determine the concentration of an unknown solution by reacting it with a known solution.

An automatic titrator, on the other hand, is a device used to automate the titration process. It reduces human error, increases precision, and saves time. However, to ensure accurate results, it is crucial to validate the burettes used in the titrator.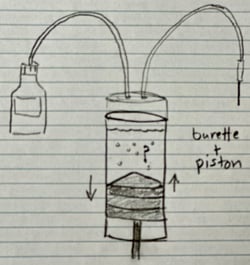 Now, let me get personal and share a story. I once worked in a lab where we had a faulty burette that was not calibrated correctly. We did not realize it until we compared our results with another lab, and they were different. We had to redo all our tests, causing a significant delay in our research. It taught me the importance of validating instruments before conducting any experiments.

To validate a burette, we need to check its accuracy by measuring the volume of liquid it dispenses. We can use a standard solution of a known concentration to verify the accuracy and precision of the burette. This process ensures that the titration results are reliable and trustworthy.

Here's a random fact related to the topic. Did you know that the burette was invented by a French chemist named Francois Antoine Henri Descroizilles in 1824?

To sum this all up, validating burettes on an automatic titrator is crucial to ensure accurate results in chemical analysis. It may seem like a small step, but it can make a significant difference in research and experiments. So, let's not overlook the importance of this process and always validate our instruments before conducting any tests.
P.S, Check out our Burette Validation & Repair Service.
To Subscribe, and keep up with these excursions through the sometimes mystical world of test equipment simply post your email at the upper right corner of this piece.