Ever wonder what a tensiometer looked like?
There are MANUAL TENSIOMETERS that look like this: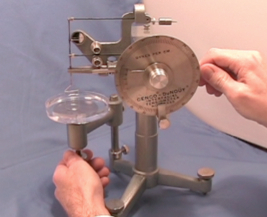 PROS:
>Great for hands-on learning
>Can use virtually anywhere (does not require electricity)
>Easy to learn how to use
>Less expensive
CONS:
>It's manual. You have to twist the dials by hand
>There is a technique to getting repeatable results
>Human error potential is higher
>Need to record results by hand
VIDEO DEMONSTRATION FOR MANUAL TENSIOMETER
---
There are AUTOMATIC TENSIOMETERS that look like this.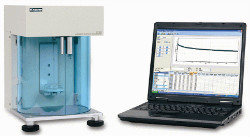 PROS:
>Easy to operate. Press a button and walk away
>Run more tests quickly with high repeatability
>Ability to record and report data results (store historical data too)
>Dynamic testing features including time tests and Lamella length and more
>Most handle both DuNouy Ring and Wilhelmy Plate
CONS:
>More Expensive
>Some models require a computer (some don't)
VIDEO DEMONSTRATION FOR AUTOMATIC TENSIOMETER
To help prospective users evaluate and compare the different types of models available in the market we have prepared a reference document we call the:
"Tensiometer Selection Matrix"
This matrix is not necessarily brand specific as it was designed to help those seeking to compare capabilities and prices among popular manual Tensiometer models vs. popular Automatic or "digital" Tensiometer models.
We hope you find the Tensiometer Selection Matrix helpful in your search and evaluation of Tensiometers.
---